Acuvue Oasys for Astigmatism (6 lenses)
Add a solution: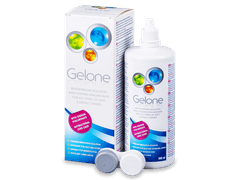 Gelone Solution 360 ml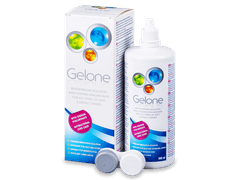 Gelone Solution 360 ml
AED 54
AED 47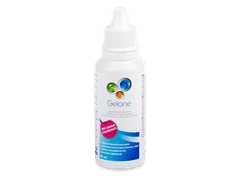 Gelone Solution 50 ml
AED 16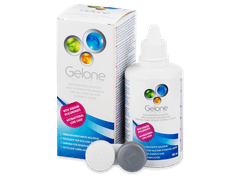 Gelone Solution 100 ml
AED 26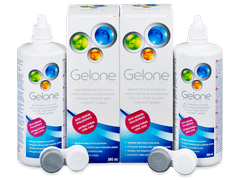 Gelone Solution 2 x 360 ml
AED 98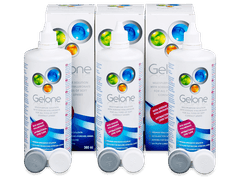 Gelone Solution 3 x 360 ml
AED 137
Free gift worth up to AED 32 for orders over AED 300
Acuvue Oasys for Astigmatism bi-weekly toric contact lenses
Acuvue Oasys for ASTIGMATISM are bi-weekly toric contact lenses by Johnson & Johnson and are designed to correct astigmatism. They are a new generation of lenses and continue the tradition of Acuvue Advance for Astigmatism. The manufacturer affirms wearers may switch from Acuvue Advance to Acuvue Oasys without needing to visit an eye specialist if all parameters of the lenses remain the same (diopter, curve, cylinder, axis).

Acuvue Oasys for Astigmatism have a high oxygen-permeability and remain perfectly stable on your eye. Just like their spheric version, Acuvue Oasys, Acuvue Oasys for Astigmatism contact lenses are made from a highly permeable material, SENOFILCON B, and have 38% water content. Moreover, the lenses are equipped with HYDRACLEAR PLUS technology, which keeps them moist and comfortable throughout the day.
Stable correction
The lenses' Accelerated Stabilisation Design (ASD) technology provides excellent stabilization of the contact lens on the eye. This technology uses eye blinking to maintain the lens' correct cylindrical position on the eyeball. Each blink squeezes the lens into the correct position where its cylinder corrects the irregularity of the cornea.
UV protection
Acuvue Oasys for Astigmatism contacts are equipped with UV protection that blocks more than 95% UV-A and 99% UV-B radiation and protects the most important parts of eye. Your eyes are well protected, and you can enjoy greater comfort. For better protection from UV radiation, however, it is always advisable to wear UV-blocking sunglasses when outside, in order to protect the entire eye area.
Possibility of continuous wear
ACUVUE OASYS for ASTIGMATISM contact lenses are designed for a two-week wear cycle. They should be removed every evening and disinfected in a contact lens case with solution. Another option is extended wear for seven continuous days and six nights. This option should only be considered after consulting with your eye specialist. If used in this way, the lenses must be discarded after seven days.
Properties
| | |
| --- | --- |
| Manufacturer: | Johnson and Johnson |
| DIA: | 14.50 |
| BC: | 8.60 |
| Pack size: | 6 lenses |
| Expiration: | 12 months and more |
| Oxygen permeability: | 129 Dk/t |
| Replacement schedule: | 14 Days |
| Water content: | 38% |
| Product name: | Acuvue Oasys for Astigmatism |
| Cylinder extra power: | from -0.75 to -2.75 |
| Power range: | from -9.00 to +6.00 |
| Lenses Material : | Senofilcon A |
| Extended or overnight wear: | Yes |
| UV filter: | Yes |
| Medical Device: | Yes |
Reviews
809 of our customers recommend this product
Comments
Do you have any questions?