Air Optix plus HydraGlyde (6 lenses)
Add a solution: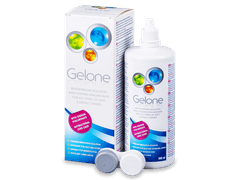 Gelone Solution 360 ml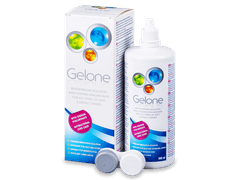 Gelone Solution 360 ml
AED 54
AED 47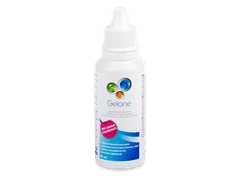 Gelone Solution 50 ml
AED 16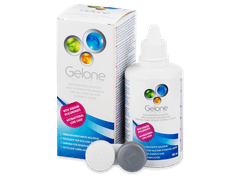 Gelone Solution 100 ml
AED 26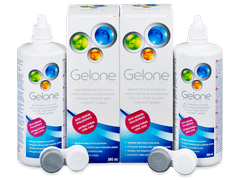 Gelone Solution 2 x 360 ml
AED 98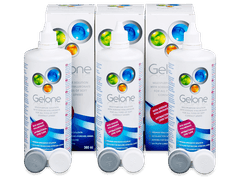 Gelone Solution 3 x 360 ml
AED 137
Other packaging:
Free gift worth up to AED 41 for orders over AED 300
AIR OPTIX plus HydraGlyde Contact Lenses
Air Optix plus HydraGlyde are innovative monthly contact lenses by # and are a newly improved version of Air Optix Aqua. They are intended to correct spherical eye defects and are suitable for continuous wear, thanks to their improved oxygen permeability. These lenses are made from a silicone-hydrogel material and feature a light blue tint for easier handling.


Air Optix plus HydraGlyde are sold in a package of 6 lenses. We also offer a smaller package of Air Optix plus Hydraglyde contact lenses.
Moisture Matrix technology
Alcon's patented Moisture Matrix technology helps the lenses attract and retain moisture. This added moisture creates a protective layer that keeps the lenses hydrated throughout the day, and for the duration of monthly wear.
SmartShield technology
Additionally, Air Optix plus HydraGlyde lenses feature Alcon's SmartShield technology, which also helps maintain optimal moisture. SmartShield technology helps reduce lipid and other deposits on the lenses, keeping them clean and comfortable throughout the wearing period.
Contact lenses designed for extended wear
Air Optix plus HydraGlyde may be worn without removing for up to 6 nights. It's important to follow your optician's advice regarding this type of wear, as it is not suitable for everyone.


Regarding the oxygen permeability of these lenses, are you concerned about the difference between values indicated on our website and those on the box? No worries, they are completely the same! On our website, we use an industry-standard number showing oxygen permeability in relation to thickness of the lens -- shown as (Dk/t). This is a value calculated by dividing the oxygen permeability of the lens (Dk) by the thickness of the lens (t). Most manufacturers provide a (Dk/t), which is why we've chosen to use it for all our products. However, your box of lenses may only show the (Dk) value. This just means that your box is showing the base value. It also means that there is, in fact, no difference between the number we show and the one that's on your box.
Properties - Air Optix plus HydraGlyde (6 lenses)
| | |
| --- | --- |
| Manufacturer: | Alcon |
| BC: | 8.60 |
| DIA: | 14.20 |
| Pack size: | 6 lenses |
| Expiration: | 12 months and more |
| Oxygen permeability: | 138 Dk/t |
| Replacement schedule: | 30 Days |
| Water content: | 33% |
| Product name: | Air Optix plus HydraGlyde |
| Power range: | from -12.00 to +8.00 |
| Lenses Material : | Lotrafilcon B |
| UV filter: | No |
| Extended or overnight wear: | Yes |
| Medical Device: | Yes |
Reviews
995 of our customers recommend this product
Comments
Do you have any questions?