Air Optix plus HydraGlyde Multifocal (6 lenses)
Add a solution: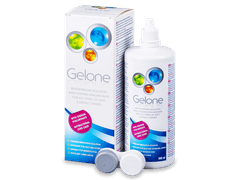 Gelone Solution 360 ml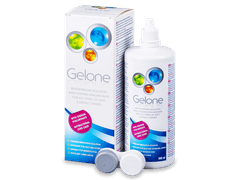 Gelone Solution 360 ml
AED 54
AED 47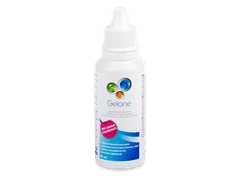 Gelone Solution 50 ml
AED 16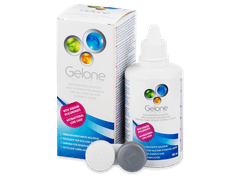 Gelone Solution 100 ml
AED 26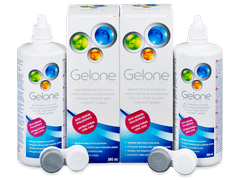 Gelone Solution 2 x 360 ml
AED 98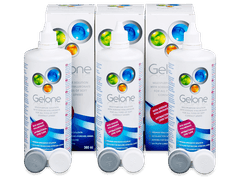 Gelone Solution 3 x 360 ml
AED 137
Free gift worth up to AED 32 for orders over AED 300
Air Optix plus HydraGlyde Multifocal contact lenses
Air Optix plus HydraGlyde Multifocal are contact lenses designed to correct presbyopia, a condition that often occurs when aging. # makes these monthly multifocal lenses from a silicone-hydrogel material with a high oxygen permeability. The material has a light blue colour for easy handling. This package contains 6 lenses.
Durable material enhanced with HydraGlyde
Air Optix plus HydraGlyde Multifocal's contact lens material is designed to provide excellent comfort for a wearing period of 30 days. This is accomplished via HydraGlyde® Technology, which locks water in the lens making them feel pleasantly moist and comfortable at all times. This feature is especially good for users with sensitive eyes or dry eye syndrome.
Another advantage of these monthly multifocal lenses is the SmartShield® Technology. It creates a protective shield over surface of the lens to prevent dirt from settling. Deposits or contaminants are therefore less able to interfere with the comfort and durability of these lenses.
A combination of different optical zones
Air Optix plus HydraGlyde Multifocal are designed to allow a smooth transition between different optical zones. You'll be able to switch between near, intermediate and far distances without any distortion, even when driving.


Regarding the oxygen permeability of these lenses, are you concerned about the difference between values indicated on our website and those on the box? No worries, they are completely the same! On our website, we use an industry-standard number showing oxygen permeability in relation to thickness of the lens -- shown as (Dk/t). This is a value calculated by dividing the oxygen permeability of the lens (Dk) by the thickness of the lens (t). Most manufacturers provide a (Dk/t), which is why we've chosen to use it for all our products. However, your box of lenses may only show the (Dk) value. This just means that your box is showing the base value. It also means that there is, in fact, no difference between the number we show and the one that's on your box.
Properties
Manufacturer:
Alcon
BC:

8.60

DIA:

14.20

Pack size:
6 lenses
Expiration:

12 months and more

Oxygen permeability:

138 Dk/t at -3.00 Dpt

Replacement schedule:

30 Days

Water content:

33%

Product name:

Air Optix plus HydraGlyde Multifocal

Power range:

from -10.00 to +6.00

Add power:

High (+2,00 - +2,50)

Low (+0,75 - +1,25)

MED (MAX ADD +2.00)

Lenses Material :

Lotrafilcon B

UV filter:

No

Extended or overnight wear:

Yes

Medical Device:

Yes
Reviews
368 of our customers recommend this product
Comments
Do you have any questions?