CRAZY LENS - White Walker - plano (2 daily coloured lenses)
Free gift worth up to AED 32 for orders over AED 300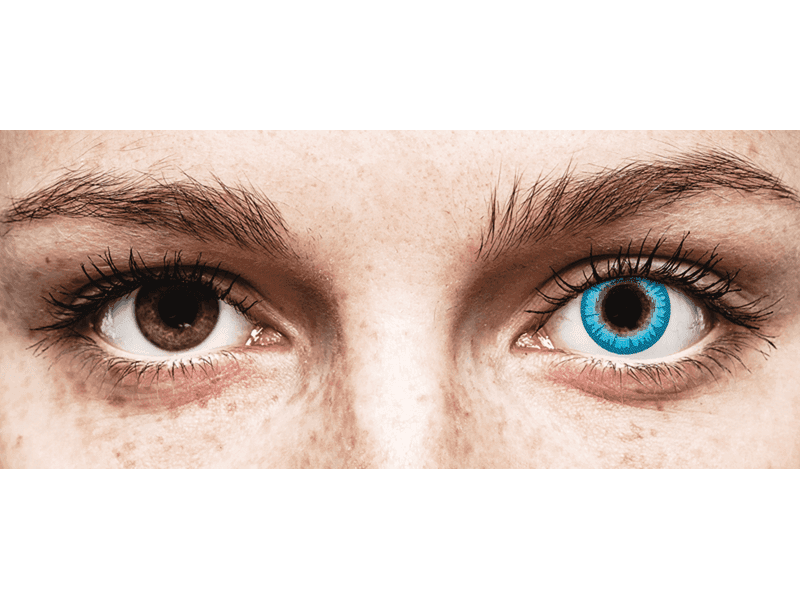 Cosmetic coloured lenses without power
Non-dioptric lenses are contacts that won't correct your vision. They are used solely for cosmetic purposes. For anyone who wishes to buy cosmetic lenses like these, it's advisable for your eyes to be measured for a "plano" prescription, meaning one with zero vision correction. A professional measurement beforehand will also tell you which lenses should comfortably fit you, and which lenses won't.
About Gelflex
The Australian company Gelflex has been producing contact lenses for over 45 years with a focus on contact lens quality, innovative design, patient health, comfort and quality of vision. They now have offices all over the world. All of their lenses are designed under strict quality control guidelines.
About CRAZY LENS
Produced by Gelflex, Crazy lens is a brand of coloured disposable contact lenses that offers lenses in all sorts of extravagant and playful colours perfect for costume parties, Halloween, cosplay, and more. They can only be worn for one day, after which they need to be thrown away. Do not sleep in these lenses.
Properties
| | |
| --- | --- |
| Lenses colour: | Blue Special |
| Manufacturer: | Gelflex |
| BC: | 8.60 |
| DIA: | 14.20 |
| Pack size: | 2 lenses |
| Power range: | 0 |
| Replacement schedule: | 1 Day |
| Expiration: | 12 months and more |
| Oxygen permeability: | 13,36 Dk/t |
| Water content: | 43% |
| Product name: | CRAZY LENS |
| Extended or overnight wear: | No |
| Lenses Material : | Polyhema |
| UV filter: | Yes |
| Medical Device: | Yes |
Reviews
182 of our customers recommend this product
Comments (1)
Do you have any questions?
Do you guys give a sample As the picture on on human eyes look
Answer
Hello! Thank you for your comment! YEs, you can check these lenses on our Customers on the same page, you will find it under the description of these lenses. In case you have any other questions, feel free to contact us via email info@alensa.ae.