Menicon PremiO (6 lenses)
Add a solution: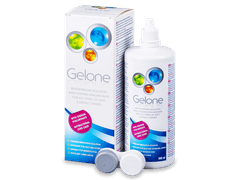 Gelone Solution 360 ml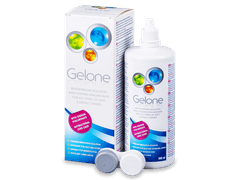 Gelone Solution 360 ml
AED 54
AED 47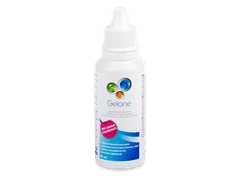 Gelone Solution 50 ml
AED 16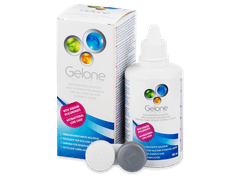 Gelone Solution 100 ml
AED 26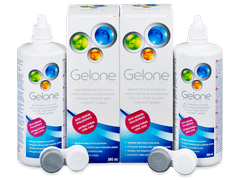 Gelone Solution 2 x 360 ml
AED 98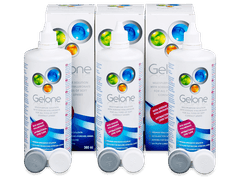 Gelone Solution 3 x 360 ml
AED 137
Free gift worth up to AED 32 for orders over AED 300
Menicon PremiO contact lenses
Menicon PremiO are bi-weekly silicone-hydrogel lenses and the perfect choice for those with sensitive eyes. If your eyes are prone to dryness and you tend to experience discomfort easily while wearing lenses, then Menicon PremiO are the solution to this problem.
Their silicone-hydrogel material has a high oxygen permeability (161 Dk/t) and consists of 40% water. This guarantees comfortable wear without irritation.
Menicon PremiO lenses are treated with MeniSilk™ and NanoGloss™ technologies. These technologies are developed and patented directly by Menicon. Thanks to MeniSilk and NanoGloss, the surface of the lens stays perfectly soft and smooth, as well as resistant to dirt and deposits. These technologies also maintain increased lens wettability. The resulting lens stays extremely comfortable throughout the day.
Menicon PremiO - correction type and replacement
These lenses are available in plus and minus dioptres ranging from +6.00 to -13.00. They are suitable for the correction of nearsightedness and farsightedness.
You can wear Menicon PremiO on a daily basis with bi-weekly replacement schedule, meaning you take them out in the evening and replace a pair after 14 days of use. Or, they can be worn continuously for 7 days and 6 nights, after which the pair needs to be replaced. However, continuous wear and sleeping in contact lenses should always be approved by your eye care specialist first.
Properties
Manufacturer:
Menicon
BC:

8.60

8.30

DIA:

14.00

Pack size:
6 lenses
Expiration:

12 months and more

Replacement schedule:

14 Days

Oxygen permeability:

161 Dk/t

Water content:

40%

Lenses Material :

Asmofilcon A

Power range:

from -13.00 to +6.00

Product name:

Menicon PremiO

Contains Sodium hyaluronate:

No

Extended or overnight wear:

No

UV filter:

No

Medical Device:

Yes
Reviews
128 of our customers recommend this product
Comments
Do you have any questions?